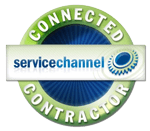 Building trust with our customers through excellent customer service and quality work is something that we hold to high standards here at Gasket Doctor. We're more than excited to be partnering with ServiceChannel as a certified Connected Contractor and the large network in which many established companies are already a part of. It is our aim to make sure that our trust in this network will go on for years and are excited at the opportunity to earn the business of many of the network's members.
About ServiceChannel
ServiceChannel started in 1999 and works to help automate management of facilities and increase collaboration with contractors that assist with operations. Today, the company operates in 63 countries with 170,000 locations worldwide that use their network. Since operations began, ServiceChannel has helped more than 50,000 facilities professionals and contractors do $15 billion in business. This goes without saying, but we are very honored to be trusted into this network!
How Gasket Doctor can service member facilities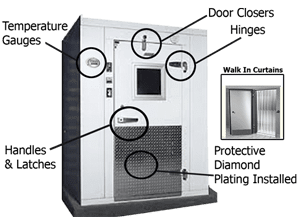 We service the entire South Florida area from West Palm Beach, Fort Lauderdale, Miami, and down to the keys. We have established our business with many local restaurants and medical facilities where refrigeration is a major component of their day-to-day operations. Any member of ServiceChannel that has refrigeration door repair or upgrade needs should contact us for a free estimate on service. We work to ensure that you are keeping the contents of the refrigeration as cool as possible with minimal energy and temperature loss.
We repair not only gaskets, but we also service door handles, hatches, and hinges. We offer service for plastic curtains that not only keep the cold air in your refrigerator/ freezer, but also temperature control throughout the facility. We even offer special curtains that repel insects. If you have a highly-traffic refrigerator doors, we can also help lessen damage and wear and tear by installing rugged diamond plating for protecting the door's integrity.
Give us a call today for your free estimate on services and we'll show you why we're trusted throughout South Florida as the best commercial cooler door experts!